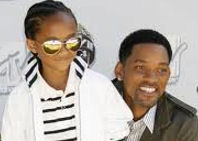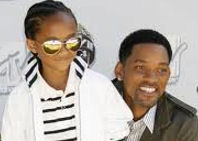 El director M. Night Shyamalan (Sexto Sentido) ya cuenta con el reparto principal para su próximo proyecto. Se trata de Jaden y Will Smith, padre e hijo asumirán el protagonismo de la nueva película del conocido director, donde además Jada Pinkett Smith (madre y esposa de los protagonistas) compartirá los créditos de la producción.

Aún sin título official, esta película estará ambientada dentro de unos mil años,. Aquí se cuenta la odisea de un joven que navega a lo largo de un abandonado y a veces terrorífico planeta Tierra para intentar salvarse a sí mismo y a su distante padre, después de que se estrellara la nave en la que viajaban.
Para su director, este es el proyecto ideal: «La oportunidad de hacer una película de miedo y de ciencia ficción protagonizada por Jaden y Will, es el proyecto de mis sueños».
Para quienes no recuerden al hijo de Will Smith les recordamos un poco su trayectoria:
Jaden Smith es el hijo de doce años de Will y Jada Smith. Realizó su debut en la gran pantalla junto a su padre en el filme "En busca de la felicidad", cosechando el premio a actuación revelación en los MTV Movie Award, el premio a mejor interpretación infantil masculina de la Phoenix Film Critics Society, el premio Black Reel y nominaciones de la Broadcast Film Critics Association, la NAACP Image Awards y de Teen Choice Awards.
Ha protagonizado recientemente el super éxito mundial The Karate Kid, que recaudó más de 350 millones de dólares. Smith fue nominado a los premios Teen Choice Award, Image Award y Black Reel Award por este papel.
Antes de The Karate Kid, Smith protagonizó junto a Keanu Reeves y Jennifer Connell y Ultimátum a la tierra y ganó el premio Saturn Award 2009 a mejor interpretación infantil por su papel en la película.
06/04/2011
Por Daniela Ormazabal
@daormazabal



Me gusta




0




Me encanta




0




Me divierte




0




Me asombra




0




Me entristece




0




Me enoja




0
---
---
07 de Abril de 2011 - Actualizado: 30 de Enero de 2016
---