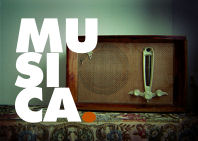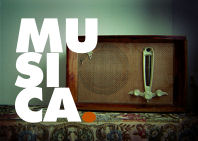 3 Doors Down es un grupo norteamericano de post-grunge y rock alternativo fundado en Escatawpa, Mississippi, Estados Unidos en el año 1994 por Brad Arnold (voz y guitarra), Matt Roberts (guitarra) y Todd Harrell (bajo). Desde la publicación de su álbum debut, The Better Life, en 2000, la banda ha vendido más de 16 millones de álbumes en todo el mundo.

En el año 2002 el grupo edita 'Away from the Sun', el cual alcanzó cuatro veces el disco de platino en los Estados Unidos y una vez en Australia gracias al éxito de canciones exitosas como 'Here Without You', con la cual presentamos nuestro video de hoy:
@Culturizando
Culturizando no se hace responsable por las afirmaciones y comentarios expresados por sus columnistas, anunciantes o foristas; y no reflejan necesariamente la opinión de la misma.
Culturizando se reserva el derecho a eliminar aquellos comentarios que por su naturaleza sean considerados ofensivos, injuriantes, fuera de la ley o no acordes a la temática tratada.
En ningún momento la publicación de un artículo suministrado por un colaborador, representará algún tipo de relación laboral con Culturizando.



Me gusta




0




Me encanta




0




Me divierte




0




Me asombra




0




Me entristece




0




Me enoja




0
---
---
27 de Junio de 2011 - Actualizado: 30 de Enero de 2016
---