20th Century Fox ha lanzado el primer tráiler oficial de 'La guerra del planeta de los simios' (War for the Planet of the Apes), tercera entrega de la franquicia que ha vuelto a dirigir Matt Reeves, responsable de la segunda entrega, y cuyo estreno está previsto para el próximo 14 de julio.
En 'War for the Planet of the Apes', el tercer capítulo de esta exitosa franquicia aclamada por crítica y público, César y sus simios se ven obligados a un enfrentamiento mortal con un ejército de seres humanos comandados por un implacable Coronel. Después de que los simios sufran pérdidas inimaginables, César lucha contra sus instintos más oscuros y comienza su propia búsqueda mítica para vengar a su especie. A medida que el viaje le conduce al inevitable cara a cara, César y el Coronel se enfrentarán en una batalla épica que determinará tanto el destino de las dos especies como el futuro del planeta.
Andy Serkis -de nuevo como César-, Woody Harrelson -como el temible Coronel-, Steve Zahn, Gabriel Chavarria, Judy Greer, Terry Notary, Max Lloyd-Jones y Karin Konoval completan el reparto principal de esta superproducción escrita por el propio Reeves junto a Mark Bomback ('La jungla 4.0', 'Lobezno inmortal').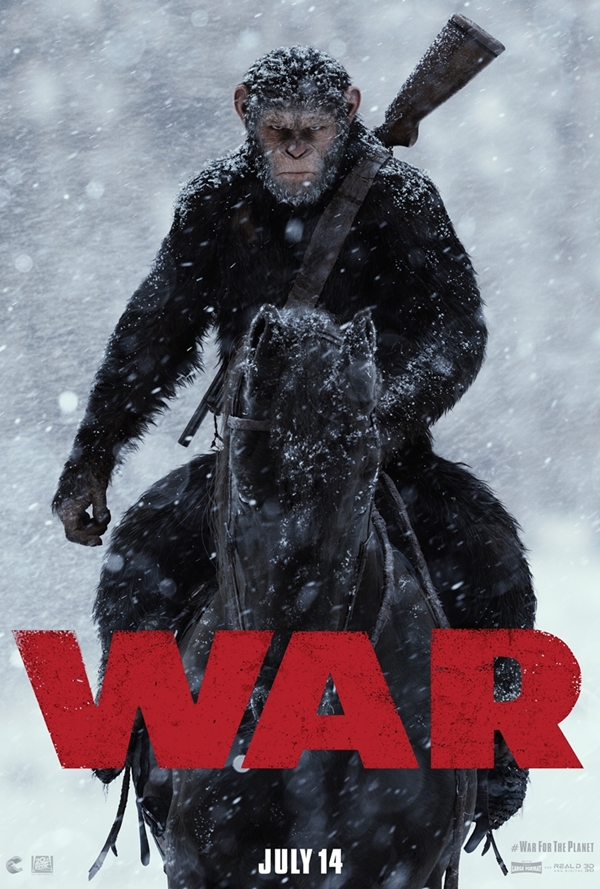 Me gusta




0




Me encanta




0




Me divierte




0




Me asombra




0




Me entristece




0




Me enoja




0
---
---
10 de Diciembre de 2016 - Actualizado: 22 de Diciembre de 2016
---