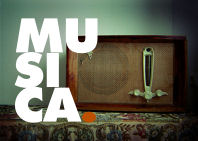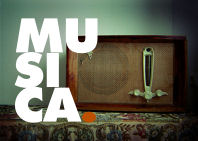 Charlotte Irene Caffey, nació el 21 de octubre 1953 en Santa Monica, California. Es una guitarrista y compositora rock and roll, más conocida por su trabajo en The Go-Go's en la década de 1980, incluyendo la redacción de «We Got the Beat».

Caffey comenzó su carrera musical como bajista de banda punk de Los Angeles llamada The Eyes antes de unirse a The Go-Go's en 1978 y cambiar a la guitarra.
Ella creció en Glendale, California, y se graduó de la universidad Immaculate Heart College. También participa en Ze Malibu Kids con su marido, Jeff McDonald (cantante y guitarrista de Redd Kross), con quien tiene una hija de nombre Astrid que nació en 1995.
Fue la tercera de trece hijos de Ann y Michael Caffey, director de televisión. Charlotte se semi-retiró a finales de 1980 debido al "Síndrome del túnel carpiano", Su hermano Tom compone música para películas. Su trabajo más reciente fue el trailer de 10.000 BC.
Hoy Charlotte Caffey cumple 58 años de edad y lo celebramos con este video:
@Culturizando
Culturizando no se hace responsable por las afirmaciones y comentarios expresados por sus columnistas, anunciantes o foristas; y no reflejan necesariamente la opinión de la misma.
Culturizando se reserva el derecho a eliminar aquellos comentarios que por su naturaleza sean considerados ofensivos, injuriantes, fuera de la ley o no acordes a la temática tratada.
En ningún momento la publicación de un artículo suministrado por un colaborador, representará algún tipo de relación laboral con Culturizando.



Me gusta




0




Me encanta




0




Me divierte




0




Me asombra




0




Me entristece




0




Me enoja




0
---
---
21 de Octubre de 2011 - Actualizado: 30 de Enero de 2016
---