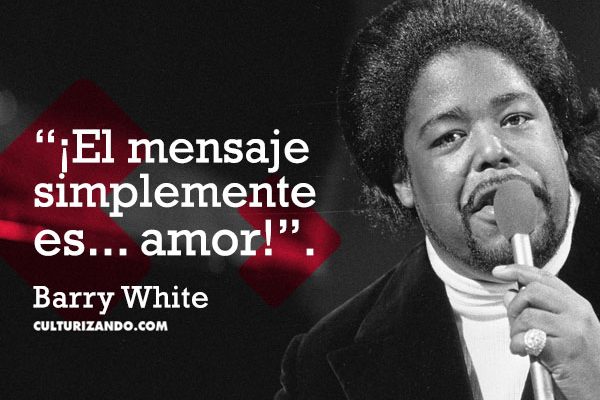 Barrence Eugene Carter, conocido como Barry White, nació en Texas, el 12 de septiembre de 1944. Fue un artista estadounidense del género soul, exitoso en la década de los 70 y 80.
Caracterizado por un timbre de bajo, muy grave y ronco, ganó muchos premios y reconocimiento por su estilo varonil, romántico y profundo.
Durante su carrera editó 26 álbumes y llegó dos veces al Nº 1 del Hot 100 en su país, con las canciones que lo hicieron mundialmente famoso: «Can't Get Enough of Your Love, Babe» y «You're the First, the Last, my Everything», ambas del álbum «Can't Get Enough» de 1974.
Falleció el 4 de julio del 2003, en Los Ángeles, California, debido a una insuficiencia renal crónica.
Para recordarlo, te traemos este inolvidable tema.
https://youtu.be/br-Dy3puDoc



Me gusta




28




Me encanta




34




Me divierte




1




Me asombra




1




Me entristece




1




Me enoja




1
---
---
04 de Julio de 2019 - Actualizado: 04 de Julio de 2021
---