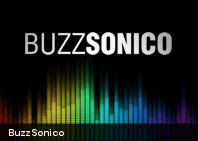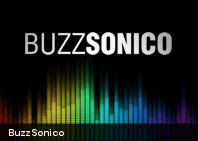 Riley B. King mejor conocido como B. B. King (por su antiguo apodo «The Street Blues Boy King»), nació el 16 de septiembre de 1925 en Itta Bena, Misisipi y es un famoso guitarrista de blues, jazz blues y compositor.

En 1947, B. B. King comenzó grabando canciones bajo contrato con Los Ángeles basado en RPM Records. En los años 50's, se convirtió en uno de los nombres más importantes en la música R&B, con una impresionante lista de éxitos en su haber que incluía canciones como «You Know I Love You,» «Woke Up This Morning,» «Please Love Me,» «When My Heart Beats like a Hammer,» «You Upset Me Baby,» y «Every Day I Have the Blues,» entre otras.
En noviembre de 1964, grabó el legendario álbum Live at the Regal en el Regal Theater de Chicago, Illinois. El resto de esa década estuvo plenada de éxitos en su carrera hasta obtener el puesto número183 en Las 500 Mejores Canciones de Todos los Tiempos de la revista Rolling Stone y en la década de los 70's los éxitos también continuaron con canciones como «To Know You Is to Love You» y «I Like to Live the Love.» Entre 1951 y 1985, King apareció en la lista de éxitos de R&B de la revista Billboard 74 veces.
Los 1980s y 1990s vieron a King grabando menos, pero manteniendo una carrera muy visible y activa apareciendo en numerosos programas de televisión, fotos en las que se le ve con más movimiento y realizando 300 noches en un año. En 1988 celebró un especial BB Kings and Friends junto a Albert King, Stevie Ray Vaughan, Eric Clapton, Phil Collins, Gladys Knight, Paul Butterfield, Chaka Khan y Billy Ocean.
En el año 2006 realiza su gira de despedida en Luxemburgo un 19 de septiembre en el estadio D'Coque.
Según la revista Rolling Stone, King es el guitarrista más grande en vida, y ocupa el tercer puesto entre los «100 guitarristas más grandes de todos los tiempos» (detrás de Jimi Hendrix y Duane Allman).
Celebramos su cumpleaños número 89 de esta manera:



Me gusta




0




Me encanta




0




Me divierte




0




Me asombra




0




Me entristece




0




Me enoja




0
---
---
16 de Septiembre de 2014 - Actualizado: 30 de Enero de 2016
---