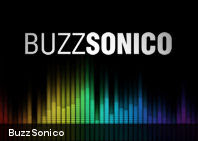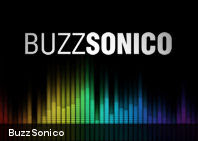 John Anthony Gillis, mejor conocido como Jack White, es un músico multi-instrumentista, productor, y actor estadounidense famoso por ser el guitarrista y cantante de la banda de rock The White Stripes, The Raconteurs y The Dead Weather.
Durante los años 90 White participó en varias bandas under de Detroit mientras trabajaba en una tapicería. En 1997 White formó The White Stripes con su entonces esposa Meg White. La banda, luego de su tercer álbum, White Blood Cells, creció en popularidad y fue aclamada por la crítica por sus siguientes álbumes. Jack apareció en el puesto nº 17 (actualmente 70) en la lista «Los 100 mejores guitarristas de todos los tiempos» de la revista Rolling Stone.
La popularidad de la banda le dio a White la oportunidad de trabajar como solista con renombrados artistas como Loretta Lynn (a quien le produjo el álbum Van Lear Rose en 2004) Beck, The Rolling Stones, y Bob Dylan. En el 2005, White fue uno de los fundadores del grupo de rock The Raconteurs y el el 2009 formó The Dead Weather.
White ha aparecido en cine como actor o en simples cameos y ha compuesto música para las películas Cold Mountain, James Bond, Quantum of Solace, (tema interpretado junto a Alicia Keys), y más recientemente aporta su maravillosa versión de «Love Is Blindness» de U2 para la banda sonora de el Gran Gatsby.
Culturizando no se hace responsable por las afirmaciones y comentarios expresados por sus columnistas, anunciantes o foristas; y no reflejan necesariamente la opinión de la misma.
Culturizando se reserva el derecho a eliminar aquellos comentarios que por su naturaleza sean considerados ofensivos, injuriantes, fuera de la ley o no acordes a la temática tratada.
En ningún momento la publicación de un artículo suministrado por un colaborador, representará algún tipo de relación laboral con Culturizando.



Me gusta




0




Me encanta




0




Me divierte




0




Me asombra




0




Me entristece




0




Me enoja




0
---
---
09 de Julio de 2013 - Actualizado: 30 de Enero de 2016
---