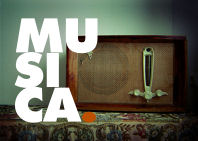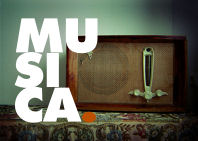 Megan Martha White (nacida el 10 de diciembre de 1974, en Grosse Pointe Farms, Míchigan) es una baterista norteamericana, mejor conocida por ser la batería del grupo de Detroit The White Stripes, un dúo formado por ella y Jack White.

Aunque Jack, que escribe las canciones y toca la guitarra, normalmente es el vocalista, Meg ha cantado en canciones como «In the Cold, Cold Night», del cuarto álbum de la banda, «Elephant», «Passive Manipulation», del quinto álbum «Get Behind Me Satan», y en la canción «Who's a Big Baby?» del single «Blue Orchid».
Hoy Meg White cumple 37 años y los celebramos con esta canción:
@Culturizando
Culturizando no se hace responsable por las afirmaciones y comentarios expresados por sus columnistas, anunciantes o foristas; y no reflejan necesariamente la opinión de la misma.
Culturizando se reserva el derecho a eliminar aquellos comentarios que por su naturaleza sean considerados ofensivos, injuriantes, fuera de la ley o no acordes a la temática tratada.
En ningún momento la publicación de un artículo suministrado por un colaborador, representará algún tipo de relación laboral con Culturizando.



Me gusta




0




Me encanta




0




Me divierte




0




Me asombra




0




Me entristece




0




Me enoja




0
---
---
10 de Diciembre de 2011 - Actualizado: 27 de Enero de 2016
---