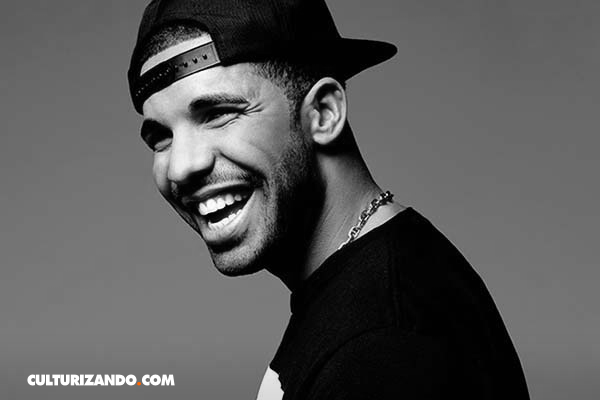 Este año, el rapero canadiense Aubrey Graham, conocido como Drake, superó el record de 11 nominaciones que había marcado Michael Jackson en 1984.
Rihanna lo siguió con siete nominaciones, Adele y Justin Bieber con cinco cada uno y cuatro para Beyoncé y The Chainsmokers.
Si el artista judío gana en cualquiera de las 13 categorías, entre ellas artista del año, álbum del año y colaboración del año, obtendría su primera victoria en los AMA.
Los productores de los American Music Awards se basan en los registros de ventas de álbumes y canciones digitales, emisiones de radio y en «streaming» medidos por la publicación Billboard y sus socios Nielsen Music y Next Big Sound, para seleccionar a los distintos candidatos.
Cabe destacar que en agosto de este año, el compositor se mantuvo 46 semanas seguidas en el top 10 de singles, estableciendo un nuevo record para los artistas masculinos.
Drake está firmado desde junio de 2009 en la compañía discográfica estadounidense Young Money Entertainment del rapero Lil Wayne, el mismo sello de Nicki Minaj.
Los AMA están a cargo de dick clark productions, la propietaria y productora más grande del mundo de eventos de entretenimiento televisado como: Academy of Country Music Awards,  AMERICAN COUNTRY COUNTDOWN AWARDS, Billboard Music Awards, Golden Globe Awards y otros.
La gala contará con Joe Jonas y Rachel Platten como presentadores y se llevará a cabo el 20 de noviembre en el Teatro Microsoft de Los Ángeles (California). Será emitida en directo por la cadena ABC.
A continuación, la lista completa de los nominados:
Adele
Beyoncé
Justin Bieber
Drake
Selena Gomez
Ariana Grande
Rihanna
Twenty One Pilots
Carrie Underwood
The Weeknd
NEW ARTIST OF THE YEAR UN-LEASHED BY T-MOBILE
Alessia Cara
The Chainsmokers
DNCE
Shawn Mendes
ZAYN
The Chainsmokers Featuring Daya "Don't Let Me Down"
Drake Featuring Wizkid & Kyla "One Dance"
Fifth Harmony Featuring Ty Dolla $ign "Work From Home"
Rihanna Featuring Drake "Work"
Meghan Trainor Featuring John Legend "Like I'm Gonna Lose You"
Beyoncé
Madonna
Bruce Springsteen & the E Street Band
Justin Bieber "Sorry"
Desiigner "Panda"
Rihanna Featuring Drake "Work"
FAVORITE MALE ARTIST – POP/ROCK
Justin Bieber
Drake
The Weeknd
FAVORITE FEMALE ARTIST – POP/ROCK
Adele
Selena Gomez
Rihanna
FAVORITE DUO OR GROUP – POP/ROCK
The Chainsmokers
DNCE
Twenty One Pilots
FAVORITE ALBUM – POP/ROCK
Adele 25
Justin Bieber Purpose
Drake Views
Adele "Hello"
Justin Bieber "Love Yourself"
Drake Featuring Wizkid & Kyla "One Dance"
FAVORITE MALE ARTIST – COUNTRY
Luke Bryan
Thomas Rhett
Blake Shelton
FAVORITE FEMALE ARTIST – COUNTRY
Kelsea Ballerini
Cam
Carrie Underwood
FAVORITE DUO or GROUP – COUNTRY
Florida Georgia Line
Old Dominion
Zac Brown Band
Luke Bryan Kill the Lights
Chris Stapleton Traveller
Carrie Underwood Storyteller
Florida Georgia Line "H.O.L.Y."
Tim McGraw "Humble And Kind"
Thomas Rhett "Die A Happy Man"
FAVORITE ARTIST – RAP/HIP-HOP
Drake
Fetty Wap
Future
FAVORITE ALBUM – RAP/HIP-HOP
Drake Views
Drake & Future What A Time To Be Alive
Fetty Wap Fetty Wap
FAVORITE SONG – RAP/HIP-HOP
Desiigner "Panda"
Drake "Hotline Bling"
Fetty Wap "679"
FAVORITE MALE ARTIST – SOUL/R&B
Chris Brown
Bryson Tiller
The Weeknd
FAVORITE FEMALE ARTIST – SOUL/R&B
Beyoncé
Janet Jackson
Rihanna
FAVORITE ALBUM – SOUL/R&B
Beyoncé Lemonade
Rihanna Anti
Bryson Tiller T R A P S O U L
Drake Featuring Wizkid & Kyla "One Dance"
Rihanna Featuring Drake "Work"
Bryson Tiller "Don't"
FAVORITE ARTIST – ALTERNATIVE ROCK
Coldplay
Twenty One Pilots
X Ambassadors
FAVORITE ARTIST – ADULT CONTEMPORARY
Adele
Rachel Platten
Meghan Trainor
J Balvin
Enrique Iglesias
Nicky Jam
FAVORITE ARTIST – CONTEMPORARY INSPIRATIONAL
Lauren Daigle
Hillsong UNITED
Chris Tomlin
FAVORITE ARTIST – ELECTRONIC DANCE MUSIC (EDM)
The Chainsmokers
Calvin Harris
Major Lazer
Purple Rain
Star Wars: The Force Awakens
Suicide Squad: The Album



Me gusta




0




Me encanta




0




Me divierte




0




Me asombra




0




Me entristece




0




Me enoja




0
---
---
10 de Octubre de 2016 - Actualizado: 22 de Diciembre de 2016
---