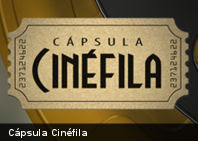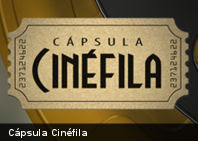 Desde ya nos preparamos para la temporada más esperada del año de todos los cinéfilos: la época de premiaciones. Para comenzar te traemos la lista completa de los nominados a la primera gran alfombra roja del 2013, los Globo de Oro.

Este reconocido galardón del cine y la televisión, se entregarán el próximo 13 de enero de 2013 bajo la conducción de Amy Poehler y Tina Fey. Estos son los nominados:
Mejor Película Drama
Argo
Django Unchained
Life Of Pi
Lincoln
Zero Dark Thirty
Mejor Actor Drama
Daniel Day-Lewis
Richard Gere
John Hawkes
Joaquin Phoenix
Denzel Washington
Mejor Actriz Drama
Jessica Chastain
Marion Cotillard
Helen Mirren
Naomi Watts
Rachel Weisz
Mejor Director
Ben Affleck
Kathryn Bigelow
Ang Lee
Steven Spielberg
Quentin Tarantino
Mejor Película Comedia o Musical
Best Exotic Marigold Hotel
Les Miserables
Moonrise Kingdom
Salmon Fishing In The Yemen
Silver Linings Playbook
Mejor Actriz en Película Comedia o Musical
Emily Blunt
Judy Dench
Jennifer Lawrence
Maggie Smith
Meryl Streep
Mejor Actor en Película Comedia o Drama
Hugh Jackman
Bradley Cooper
Jack Black
Ewan McGregor
Bill Murray
Mejor Actor de Reparto
Phillip Seymour Hoffman
Alan Arkin
Leonardo Di Caprio
Tommy Lee Jones
Cristoph Waltz
Mejor Actriz de Reparto
Anne Hattthaway
Amy Adams
Sally Field
Helen Hunt
Nicole Kidman
Mejor Banda Sonora
Mychael Danna
Alexandre Desplat
Dario Marianelli
Tommy Tykwer
Johnny Klimek
John Williams
Mejor Canción Original
For You de Act of Valor
Not Running Anymore de Standup Guys
Safe & Sound de Los Juegos del Hambre
Skyfall de Skyfall
Suddenly de Les Miserables
Mejor Película Animada
Brave
Rise of the Guardians
Frankenweenie
Wreck It Ralph
Hotel Transylvania
Mejor Película Extranjera
Amour
A Royal Affair
The Intouchables
Kon-Tiki
Rust and Bone
Mejor Guión
Zero Dark Thirty
Lincoln
Silver Linings Playbook
Argo
Django Unchained
Televisión
Mejor Serie Drama
Breaking Bad
Boardwalk Empire
Downton Abbey
Homeland
The Newsroom
Mejor Actriz en Serie Drama
Connie Britton
Glenn Close
Michelle Dockery
Claire Danes
Julianna Margulies
Mejor Actor Drama
Steve Buscemi
Bryan Cranston
Jeff Daniels
Jon Hamm
Damian Lewis
Mejor Serie Comedia
Modern Family
Girls
The Big Bang Theory
Smash
Episodes
Mejor Actriz en Serie Comedia
Zooey Deschanel
Julia Louis-Dreyfus
Lena Dunham
Tina Fey
Amy Poehler
Mejor Actor en Serie Comedia
Alec Baldwin
Don Cheadle
Jim Parsons
Matt Leblanc
Louie C.K.
Mejor Película para Televisión o Miniserie
Game Change
The Girl
Hatfields
The Hour
Political Animals
Mejor Actriz de Película para Televisión o Miniserie
Nicole Kidman
Sigourney Weaver
Jessica Lange
Sienna Miller
Julianne Moore
Mejor Actor de Película para Televisión o Miniserie
Kevin Costner
Benedict Cumberbatch
Woody Harrelson
Toby Jones
Clive Owen
Mejor Actor Secundario en Televisión
Max Greenfield
Ed Harris
Danny Huston
Mandy Patinkin
Eric Stonestreet
Mejor Actriz Secundaria en Televisión
Hayden Pannetiere
Archie Panjabi
Sarah Paulson
Maggie Smith
Sofia Vergara
Culturizando no se hace responsable por las afirmaciones y comentarios expresados por sus columnistas, anunciantes o foristas; y no reflejan necesariamente la opinión de la misma.
Culturizando se reserva el derecho a eliminar aquellos comentarios que por su naturaleza sean considerados ofensivos, injuriantes, fuera de la ley o no acordes a la temática tratada.
En ningún momento la publicación de un artículo suministrado por un colaborador, representará algún tipo de relación laboral con Culturizando.



Me gusta




0




Me encanta




0




Me divierte




0




Me asombra




0




Me entristece




0




Me enoja




0
---
---
13 de Diciembre de 2012 - Actualizado: 27 de Enero de 2016
---