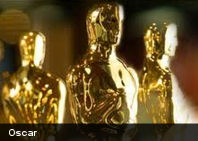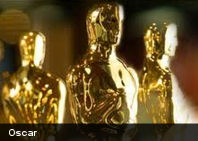 Un total de 63 países han enviado películas para su consideración en la categoría de Mejor Película de Habla No Inglesa de la próxima edición de los Oscars.

En la lista destaca Nueva Zelanda, que es la primera vez que participa. La lista de películas es la siguiente:
Albania, Amnesty (Bujar Alimani)
Argentina, Aballay (Fernando Spiner)
Austria, Breathing (Karl Markovics)
Bélgica, Bullhead (Michael R. Roskam)
Bosnia Herzegovina, Belvedere (Ahmed Imamovic)
Brasil, Elite Squad: The Enemy Within (José Padilha)
Bulgaria, Tilt (Viktor Chouchkov, Jr.)
Canadá, Monsieur Lazhar (Philippe Falardeau)
Chile, Violeta Went to Heaven (Andrés Wood)
China, The Flowers of War (Zhang Yimou)
Colombia, The Colors of the Mountain (Carlos César Arbeláez)
Croacia, 72 Days (Danilo Serbedzija)
Cuba, Havanastation (Ian Padrón)
República Checa, Alois Nebel (Tomás Lunák)
Dinamarca, Superclásico (Ole Christian Madsen)
República Dominicana, Love Child (Leticia Tonos)
Egipto, Lust (Khaled el Hagar)
Estonia, Letters to Angel (Sulev Keedus)
Finlandia, Le Havre (Aki Kaurismäki)
Francia, Declaration of War (Valérie Donzelli)
Georgia, Chantrapas (Otar Iosseliani)
Alemania, Pina (Wim Wenders)
Grecia, Attenberg (Athina Rachel Tsangari)
Hong Kong, A Simple Life (Ann Hui)
Hungria, The Turin Horse (Béela Tarr)
Islandia, Volcano (Rúnar Rúnarsson)
India, Abu, Son of Adam (Salim Ahamed)
Indonesia, Under the Protection of Ka'Bah (Hanny R. Saputra)
Irán, A Separation (Asghar Farhadi)
Irlanda, As If I Am Not There (Juanita Wilson)
Israel, Footnote (Joseph Cedar)
Italia, Terraferma (Emanuele Crialese)
Japón, Postcard (Kaneto Shindo)
Kazajistán, Returning to the 'A' (Egor Mikhalkov-Konchalovsky)
Líbano, Where Do We Go Now? (Nadine Labaki)
Lituania, Back to Your Arms (Kristijonas Vildziunas)
Macedonia, Punk Is Not Dead (Vladimir Blazevski)
México, Miss Bala (Gerardo Naranjo)
Marruecos, Omar Killed Me (Roschdy Zem)
Países Bajos, Sonny Boy (Maria Peters)
Nueva Zelanda, The Orator (Tusi Tamasese)
Noruega, Happy, Happy (Anne Sewitsky)
Perú, October (Diego Vega, Daniel Vega)
Filipinas, The Woman in the Septic Tank (Marlon N. Rivera)
Plonia, In Darkness (Agnieszka Holland)
Portugal, José and Pilar (Miguel Gonçalves Mendes)
Rumania, Morgen (Marian Crisan)
Rusia, Burnt by the Sun 2: The Citadel (Nikita Mikhalkov)
Serbia, Montevideo: Taste of a Dream (Dragan Bjelogrlic')
Singapur, Tatsumi (Eric Khoo)
República Eslovaca, Gypsy (Martin Sulík)
Sudáfrica, Beauty (Oliver Hermanus)
Corea del Sur, The Front Line (Jang Hun)
España, Pan Negro (Agusti Villaronga)
Suecia, Beyond (Pernilla August)
Suize, Summer Games (Rolando Colla)
Taiwán, Warriors of the Rainbow: Seediq Bale (Wei Te-sheng)
Tailandia, Kon Khon (Sarunyu Wongkrachang)
Turquia, Once upon a Time in Anatolia (Nuri Bilge Ceylan)
Reino Unido, Patagonia (Marc Evans)
Uruguay, The Silent House (Gustavo Hernández)
Venezuela, Rumble of the Stones – El rumor de las piedras (Alejandro Bellame Palacios)
Vietnam, The Prince and the Pagoda Boy (Luu Trong Ninh)
Las nominaciones a la edición número 84 de los Premios de la Academia serán anunciadas el martes 24 de enero de 2012 desde el Samuel Goldwyn Theater de Los Angeles. La ceremonia de entrega de premios tendrá lugar el domingo 26 de febrero en el teatro Kodak de Hollywood y será televisada en más de 200 países de todo el mundo.
@Culturizando
Culturizando no se hace responsable por las afirmaciones y comentarios expresados por sus columnistas, anunciantes o foristas; y no reflejan necesariamente la opinión de la misma.
Culturizando se reserva el derecho a eliminar aquellos comentarios que por su naturaleza sean considerados ofensivos, injuriantes, fuera de la ley o no acordes a la temática tratada.
En ningún momento la publicación de un artículo suministrado por un colaborador, representará algún tipo de relación laboral con Culturizando.



Me gusta




0




Me encanta




0




Me divierte




0




Me asombra




0




Me entristece




0




Me enoja




0
---
---
20 de Octubre de 2011 - Actualizado: 30 de Enero de 2016
---